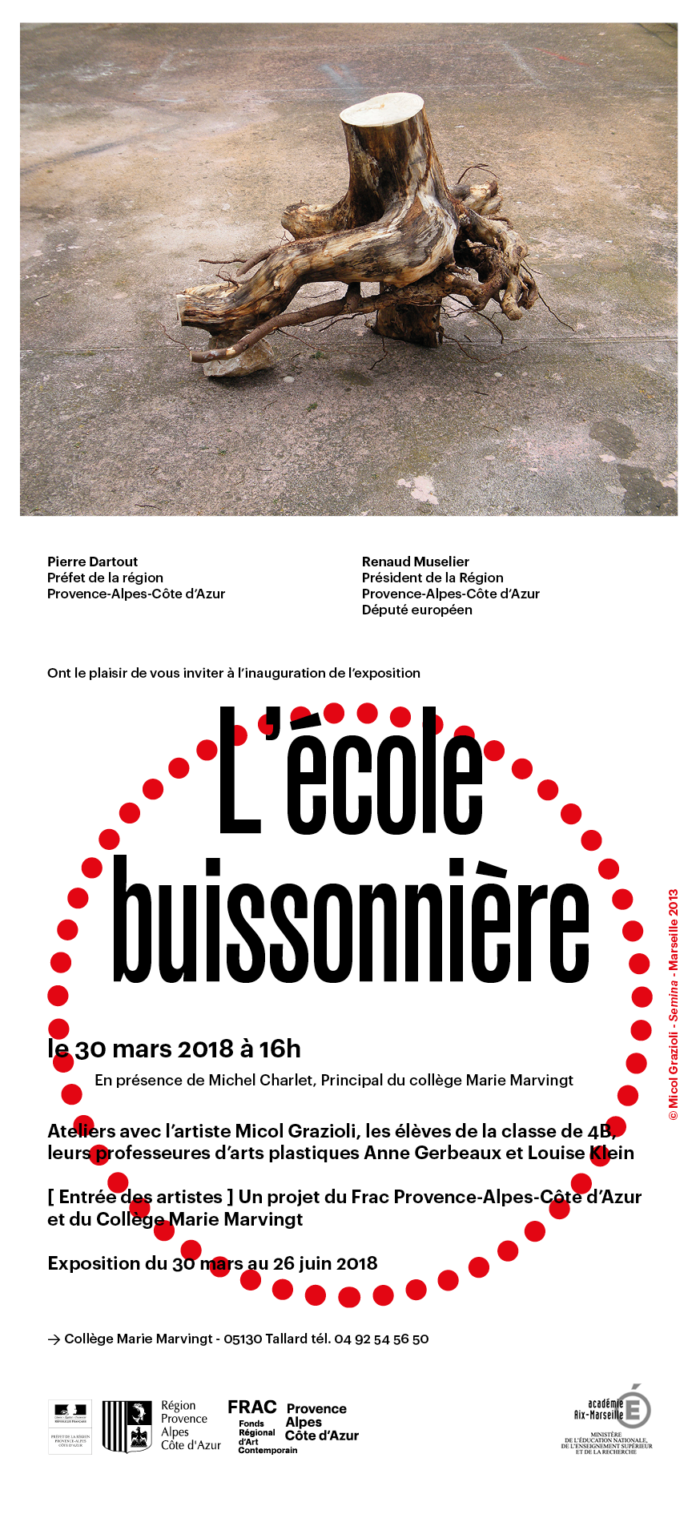 L'école buissonnière
 30 March 2018 - 4 pm
Ateliers with the artist Micol Grazioli, the students of the class 4B, and theirs professor of arts Anne Gerbeaux and Louise Klein.
[ Entrée des artistes ] A project of Frac Provence-Alpes-Côte d'Azur and the College Marie Marvingt
Exposition from 30 March to 26 June 2018
→ College Marie Marvingt - 05130 Tallard tel. 04 92 54 56 50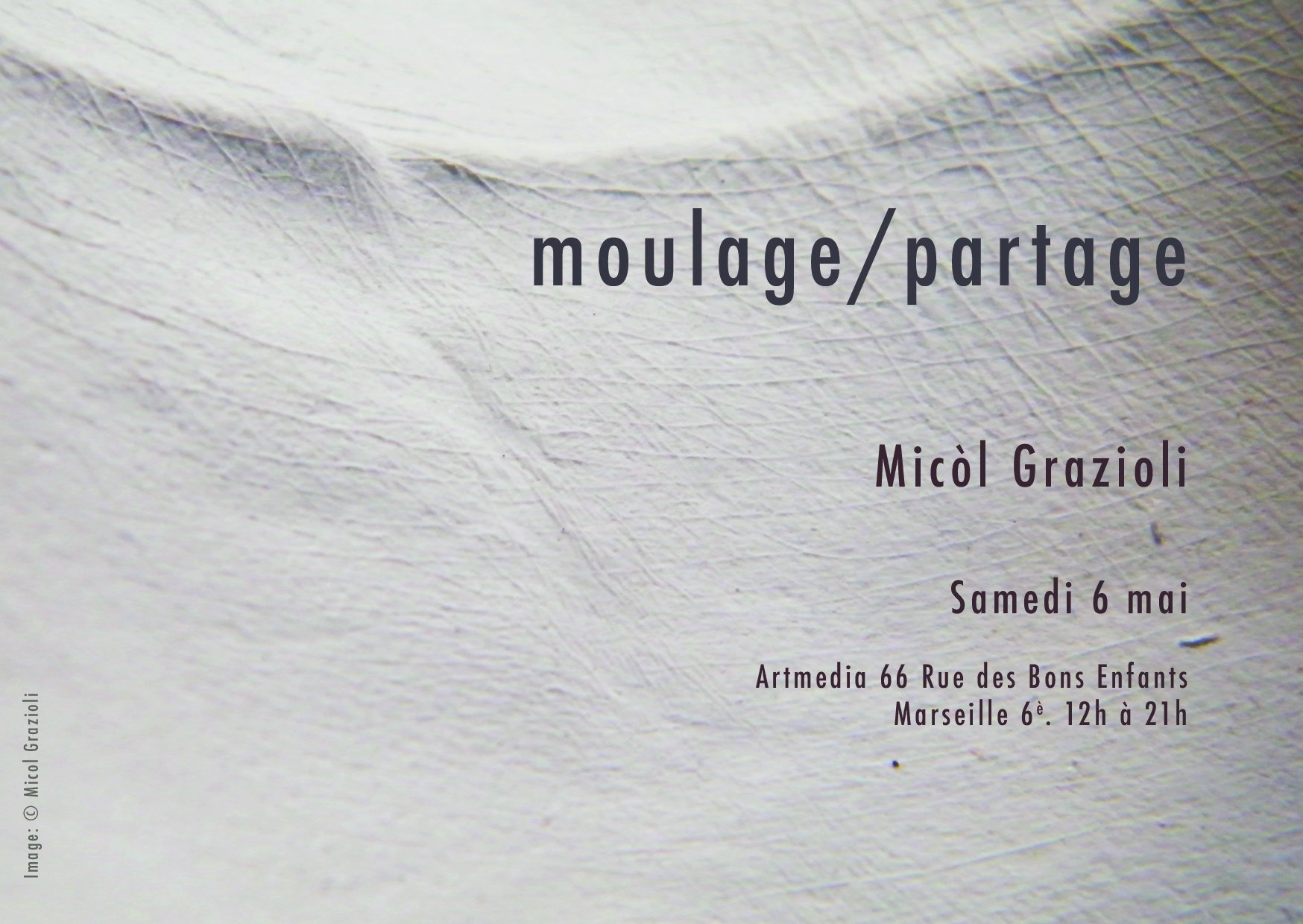 Exposition "moulage/partage"
Micol Grazioli, Italian artist, lives in Marseille and works between France and Italy. Awarded a diploma in sculpture in the Academy of Arts of Bologna in 2012 and in the School of Art and Design of Marseille in 2015, she likes playing with the transformation of elements, the connections between the forms and the languages. Her work, often contextual and in connection with the public, shows itself through the volume and the installation in situ.
Molding / division it is a proposal of the last researches. Attempts of solidification of the materials and the memories. Landscapes, bodies and sounds. Compositions opened to the participation of the public.
In May 6th, 2017 - from 12 am till 9 pm - 66, Rue des Bons Enfants 13006